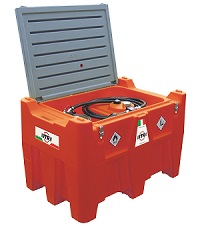 ITR fuel tanks and relative portable fuel filling groups are entirely developed and manufactured in Italy. 
The wide range includes transportable tanks in polyethylene from 55 L to 980 L for transporting diesel, petrol, oil, and Ad Blue. 
ITR fuel tanks are distinguished by their compactness, toughness, and lightness, characteristics that make them easy to use and transport.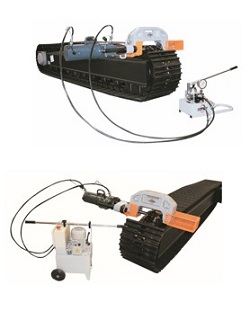 The portable hydraulic presses are designed to simplify the fitting and removal of tracks on earth moving and agricultural machines. 
ITR portable hydraulic presses are designed and produced entirely in Italy and enable quick, safe operations with minimum physical effort by users. 
The complete system includes a hydraulic press and the choice of a manual pump or electrical drive unit. 
On request, USCO ITR can supply a range of special equipment designed specifically for the different types of tracks being maintained.